Rental Car Tips!
Should we book car rental in advance or take one when arrive?
In this article, we shall pay attention to one of the most frequently asked questions by tourists?
Make a reservation before my trip or rent on the spot?
Rental Car Tips
As a company offering car hire services for 30 years, we at Autojet Rent a Car declare our commitment to all travelers! Years of experience and our desire for maximum transparency in the services we provide, the problems our clients face and their disappointments have inspired us to share our experience and information in this field.
Those who plan in advance
For people who want to arrange a trip in advance so that they do not have unpleasant moments during their vacation, this is not a question. They make reservations months in advance by carefully examining the prices of the suppliers listed. Most often, they use an international search engine. They compare the offers of many suppliers, choosing the lowest price. This guarantees them a low cost of service and the assurance that they are represented by an international platform that protects their interests.
When you book online and use international brokers, there are many ADVANTAGES:
– Price Comparison. The broker previews all the offers. You can quickly and easily choose to order them at ascending or descending prices.
– Easy comparison of car classes offered by different companies. Multiple filters that you can adjust in order to choose the car classes. This way you do not have to go through vehicles that are not of interest to you.
– Quick access to rental conditions and supplier locations.  The profile of each offer has data and reviews for the provider
– Easy and quick booking. The booking process is usually reduced to 3 easy steps
– Immediate payment of the service. The amount is deducted immediately from your card. This way upon collection you do not have to make additional payments.
All this is great for the user who wants to book a car quickly and securely. However, there are hidden DISADVANTAGES that users often miss.
Here are some drawbacks that you may have not paid attention to. They are very, very important:
– The broker deducts the rental amount at the time of booking. Without reservation being confirmed by the provider. If canceled, you will wait for a certain amount of time to be refunded to your card.
– A small fraction of the rental terms. are shown by the search engine. You can see the full rental conditions when picking up the car or contacting the dealer directly.
– Prepaid insurance. When booking, they allow you to add full protection. In case of damage, you will be refunded the full amount. They save you very important the fact. If you buy full protection with the search engine, you still do not have one with the service provider. The amount of your prepaid insurance remains with the broker. If you damage the rental car during the rental, you will have to pay for the damage. Then ask the provider to issue an invoice. Along with your rental agreement and other documents required by the broker, you send the invoice and wait. What do you wait for? To be refunded by the search engine. This may take some time. If you fail to present a document-it may never happen.
Choose vehicle size-not brand
– Don't make the car rental choice by make/model of vehicles you see. Companies do not guarantee the make/model of the car you booked. When choosing a car, you usually choose the dealer that offers the make and model you like best. This is especially misleading. The companies do not guarantee the make and model of the car, but only the car class. You can book a Mercedes A-class but get Dacia Sandero! Unpleasant, but in full compliance with the conditions. Both cars are in the same class.
– Contact customer service – impossible! Your reservation is a fact. now you want to contact the broker's customer service, so you can change something. An unpleasant surprise is waiting for you. It will be extremely difficult to find a contact phone number in order to call. Certainly will be an international one without a specific tariff mentioned. There you will be greeted with an English or other language automatic message. Offered many options that advise you to take the necessary actions online.
Pay attention! These are the most common reasons for vehicles not picked up by customers.
– No credit card! When booking your car, it is stated that upon pick up of the car you must present a credit card. It should be in the name of the main driver with a sufficient amount to block for a deposit. YES CREDIT CARD, NOT DEBT! Despite the warning from the booking site, many customers do not have one. They are mistaken that they can use the one they paid with when making the booking online. THEY CAN NOT! If you fail to present the card – the merchant is entitled, and in many cases, cancel the reservation. This is without refunding the payment.
-No refunds for canceled reservations or if you fail to pick up your car on time. Different search engines have different refund policies. Before reserving the car, make sure you can make changes and cancellations at no cost.
Make sure you set the correct time to receive and return the car. Not the time of taking off or landing of your plane, but the actual hour to pick up your rental car! If you are late to take your vehicle for more than an hour, you may lose your reservation and not get your money back!
Our Tips:
Do an online survey
In 2 to 3 search engines, not more. In most locations, the companies that have been contracted with international brokers are the same. Accordingly, the price and rental conditions that brokers have set are also the same. Searching for too many car rental sites will confuse you. You will get bored,  ending up making a reservation at the last opened web site just to end the engagement.
Look for a direct connection
With your chosen provider. After reaching out to a specific vendor and a quote, look for their contact directly. All rental companies have their own website through which they offer their services. Take a look directly at the company proposals, there may be a better deal on the car class or the period you have settled on. The company may have an ongoing promotion. You can simply ask them to match the price you have seen or offer you a better one.
Keep in mind that the company could make an additional discount or provide you with additional service in the price, as it pays a commission to the search engine you saw earlier. If you book directly, the provider shall not owe payment to the international brokerage company, and you will have the assurance that you are negotiating directly with the service provider and you will not have "surprises" in your rental.
Direct contact will allow you to explore the company's history, team, fleet and general terms and conditions (which you will need to agree to when picking up the car), reviews from other customers and the overall vision of the service it offers
Book with a local vendor.
In most cases, when a provider is included in an international search engine`s portfolio, it is pre-researched and sufficiently reliable. This applies mainly to local companies, which are more difficult to contract with international brokers. International franchising companies easily open new locations (which are also managed by local suppliers) without research. Being satisfied with a car rental from an international company anywhere in the world does not mean that you will encounter the same level of service, car, or conditions at this location.
On the other hand, the local supplier is competing with global brands in an effort to offer a better service at a better price. What's better than that? Book without intermediaries, communicate directly with the company, get better conditions, personal relationships, and help the country's economy directly – the money you spend will be invested in the country!
Trusting an international search engine or a local company, our advice is to purchase full protection for your car directly with the supplier company. In many cases, it is of lower value, thus saving you the hassle of collecting many documents and waiting time to recover the amount withheld. The difference comes from the fact that when you buy full coverage directly with the car rental service provider and you have new damage – the company simply does not charge you for it! Take note of what documents you need to submit and how to proceed in the event of an accident.
Adventurers, or those who prefer last-minute action!

More and more travelers are opting not to make reservations, but to rent a car on the spot. A matter of personal choice or lack of pre-flight booking time. The clients of the service benefit from the conditions or face some difficulties in renting a car without prior reservation.
The POSITIVE sides of a last-minute rental can be several:
– You are not bound by the reservation conditions. You can decide to stay in town for the evening or rent a different car class for a different period than originally planned.
– Select from different companies – you can pick up quotes from all the companies on the spot and choose the lowest price and best conditions.
– Personal contact – You directly negotiate the reservation terms with a representative of the company.
Unfortunately, this type of rent also hides the NEGATIVE sides:
– No availability – common situation in busy seasons: summer, Christmas, and New Year, Easter holidays. It is quite possible that the rental cars offered by the companies may are fully booked at the time you wish to hire a car. In this case, you will need to look for alternative transportation that may hinder or completely frustrate your travel plans.
– High prices – when you do not have a reservation and the availability of cars is limited = prices are high. No matter how much you try to make a good deal with any supplier, you will not succeed. If you don't pick up the car, then the one behind you will probably do it, and you will miss out on this opportunity as you go around collecting offers from other vendors.
– Lack of desired class or transmission – suppose you are lucky and there are affordable cars available. Stocks of car companies that are for sale are usually limited to the most general classes: mini and economy. If you are traveling with more people and want to share a minivan or an SUV, it may not be ready or available at this time. This will put you in a situation of renting 2 or 3 cars, which will increase the cost of rent, fuel, tolls and require more drivers with valid documents and credit cards.
Our Tips:
Negotiate the rental price on the spot.
When you do not have a reservation and ask the companies represented at the airport terminals, you can negotiate the rental price. The price you are initially offered can be reduced in the course of your negotiations. The longer the rental is the better price you will get.
Compare prices with other companies.
Once you have received a quote from one company, you can check the offices of other companies and get price quotes. Remember to ask for the price of the same car class you requested for the first time, including the same services, otherwise, an employee may deliberately or not mislead you about the rental price.
Compare the rental terms and conditions of rent.
Do not choose the lowest-priced company, as the rent may end up paying a lot more expensive. Ask about the insurance it offers and the general terms and conditions of rental. The more wide is the explanation, the more reliable the company is.
Choose a local company with full insurance.
This guarantees you full support of the company and full protection for you.
No matter which booking you prefer, the only condition is to feel
confident and satisfied with your choice! A rental car is just one prerequisite to discovering new horizons,
experiencing the pleasure of a long-awaited meeting with our loved ones, or simply getting to where we are going.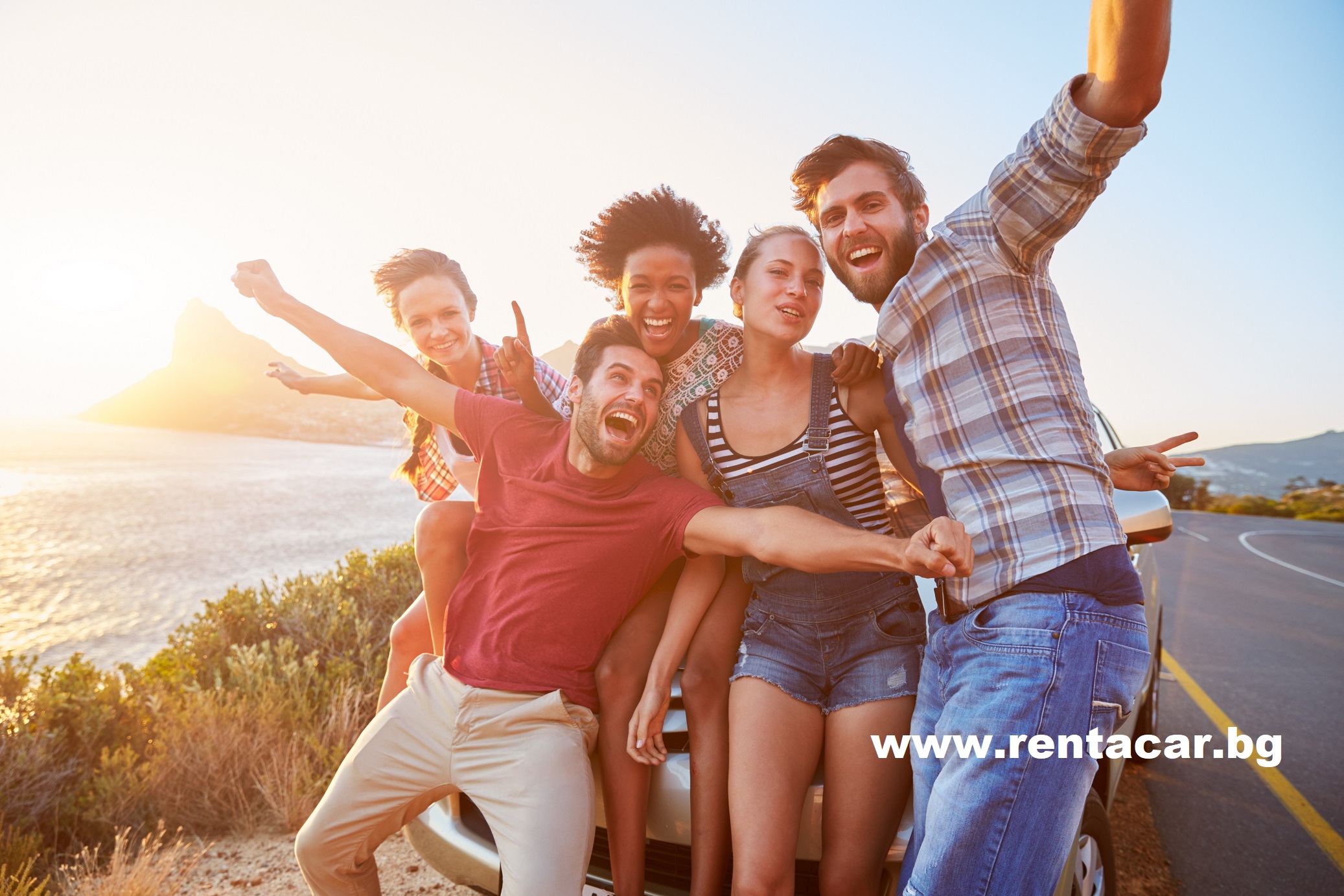 Share your opinion and recommendations with the company and the world!
There is nothing more important to a company than feedback. Criticism or praise – it doesn't matter, it's important that you share your observations about the work process and the overall service. If you have recommendations – share them with the management of the company or the customer care department – they are the people who will be able to help you resolve a situation and make sure it doesn't happen again.
If you are satisfied, take the time and tell the world about it! A review on a popular site or a few words about your experience will warm the hearts of all those who have taken care of your service – from the person who washed your car to the agent who handled you the vehicle!
There is no greater incentive for us – car rental companies, than a few nice words.
Why we bother?
The tips and recommendations above are derived from our ongoing communication with customers using car rental services and the difficulties they experience in certain situations. We are happy to share this information and guidance with everyone, and we hope this article addresses the most important and basic issues to keep in mind when booking.
If you are about to rent in Bulgaria, we will be pleased to be contacted for information, advice, or suggestion.
Write to us for any car rental topic you might be interested in or a problem you have faced.
Have you read our Useful Travel Information Info?
Check out the information about Sofia and Bulgaria that we have selected for you!
The Autojet Rent a Car team
www.rentacar.bg