New Nissan Qashqai to rent by Autojet
Rent the New Nissan Qashqai with Autojet Rent a Car!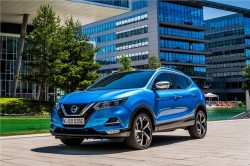 Autojet rent a car is happy to offer you the brand new model of Nissan`s SUV: Qashqai. Offering automatic transmission, economyc engine and comfortable intherior, you will enjoy smoothless drive.
Qashqai offers you practical, efficiant and good to drive family cross over. Models are equipped with daytime running lights (front and rear), fron and back parking assistants, back camera, side assist which help you stay onthe road during long distance drive.
Further airflow enhancement comes in the form of neat underbody 'vortex generators' which are meant to aid stability, reduce drag and cut wind noise. Inside the car, the focus has been on the quality rather than useless new tech. Most touch points feel pleasant and fairly upmarket, and the steering wheel design is both smart to look at and nice to hold.
Models are equiped with detailed build up navigation system.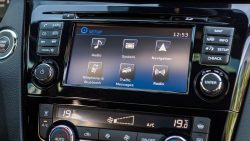 Just load your address and enjoy the road.
The highight  of the vehicle`s intherior is the panoramic glass roof! Your family can enjoy the lovely ride looking directly into the sky
The new Qashqai is available to rent at any of our locations. If you choose a 7days rental, we offer you the promotional price of 55 euro per day, all taxes included!  You can book it directly at our web site: www.rentacar.bg or order it by phone to our rental agents: +359 899 05 05 05
Safe Drive
Autojet Rent a Car
Cars Available
Great Service Too