Autojet Rent a Car-new Dacia Jogger for rent
We present you Dacia`s new model for rent: Jogger!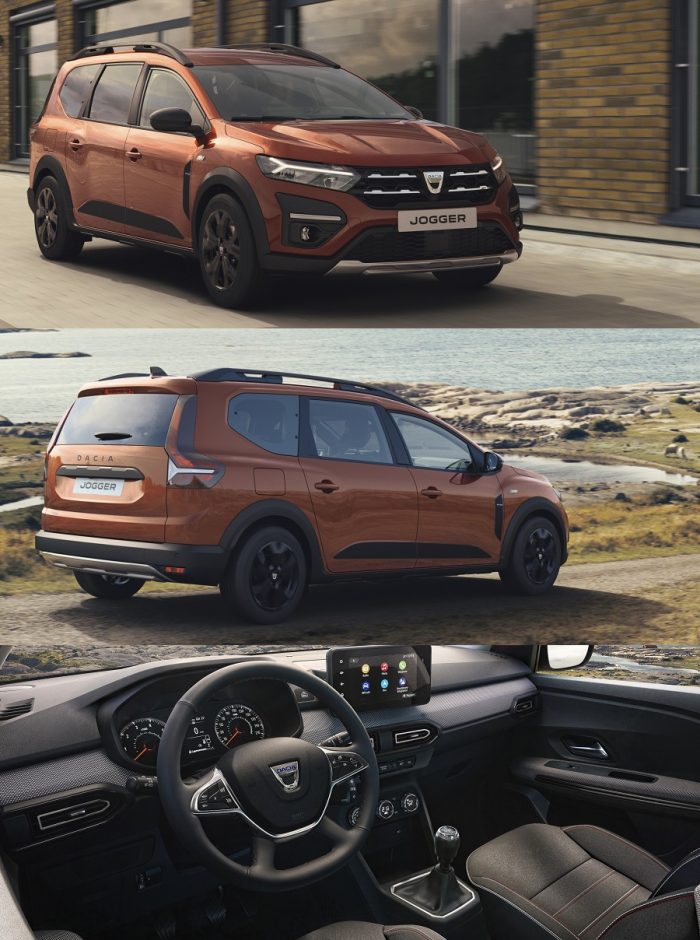 Autojet Rent a Car-new Dacia Jogger for rent!
Incredible vehicle combining the advantages of station wagon, seven-seater option, medium size saloon vehicle and SUV features.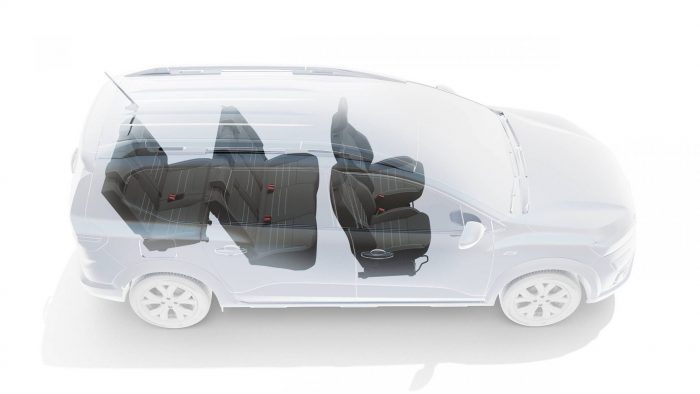 Jogger is excellent station wagon fitting 5 people or compact seven seater. It offers you enormous luggage compartment with 2 seats- your choice!
See what you can expect when use the 5 seats or 7 seats option.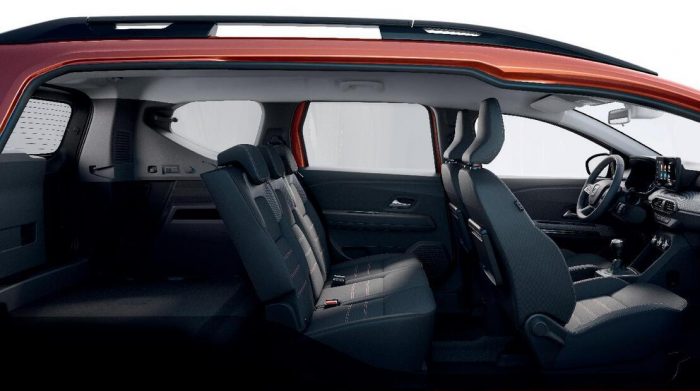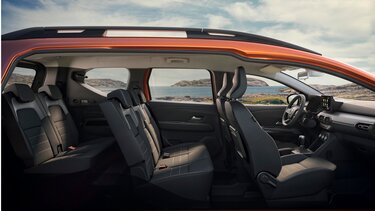 As usual, if you use the additional seats (6 and 7) on the back, you will limit the luggage compartment to almost zero. Only one or two small bags will fit. Mind this when you make your reservation for seven passengers.
Let us tell you more about the model we are expecting in our fleet late April this year.
Equipment:
Starting with the outlook. There are three trim levels, a two-tone dashboard, roof rails, Media Control multimedia system, front fog lamps, Hill Start Assist and a light sensor.
Autojet Rent a Car has added cruise control with speed limiter. Rear parking sensors, air conditioning, privacy glass, modular roof racks is part of vehicle`s equipment. Cars are equipped with infotainment Media Display. It supports Android Auto and Apple CarPlay. Our choice of engine is a bi-fuel. The TCe 100 Bi-Fuel motorization is suitable for petrol and LPG.It has a range of up to 1,000 km – quite nice! This engine allows you to reduce the fuel consumption and save on fuel expenses.
Model offers manual transmission and will be available to rent at the beginning of May 2022. You will be able to book it online www.rentacar.bg after 20th of April 2022. If you want to place your order and secure your rental, please contact us directly at reservations@rentacar.bg. Our agents will do the booking for you.
Enjoy your family vacation with your brand new car rental at Sofia Airport.